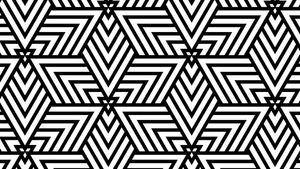 ABOUT
DJ HAPA is considered one of the best guides you could have on the musical journey he creates every night.  Describing his sound as "#FeelGoodSound", he is known for playing a multitude of genres and blending it all together to create a unique soundtrack.  His list of accolades and clients includes such top brands as Formula 1, Ducati, Ferrari, Microsoft, ESPN, Lululemon and The Grammys, just to name a few.  He has shared the stage with artists as diverse as his musical selection: Michael Jackson, Earth Wind & Fire, and Drake to Bruno Mars, Marshmello, and Chromeo.  In 2016, Hapa created a new group called Phil N Good, where he is executive producing remixes and original tracks accompanied by live instruments. 
HAPA has a unique gift of being able to connect with people through a variety of forms.  He is as comfortable in front of the camera, hosting live events or in a boardroom as he is in the DJ booth.  This versatility has helped land him some pretty unique opportunities including being the first resident DJ on the Emmy award winning KTLA Morning Show in Los Angeles, a feature on The Ellen Show, an opportunity to play himself in the blockbuster hit film, Fast and Furious 7,  and the turntablist in the 10 piece Miles Electric Band. 
E D U C A T I O N:
Recently dubbed "The DJ Coach", HAPA has found a way to blend his 20+ years of experience as a DJ with his passion for teaching, to deliver informative and digestible concepts in the classroom. His degree in Sociology (UCLA) and his ever-growing diverse list of accolades makes him a tremendous asset as a mentor and coach. HAPA prides himself on being at the cutting edge of music, education and technology and is well versed and certified in practically every major hardware or software brand that is in the DJ space. Since 2004, HAPA has helped build Scratch DJ Academy and their various locations throughout the US into the world's leader in DJ education that it is today and has a new project, The DJ Coach, intended to bring valuable mentorship to DJs and aspiring DJs across the world.  In 2020, Hapa begins a new chapter as "Professor Hapa" at Mount San Antonio College where he will be teaching DJ performance as a part of a first-of-its-kind Audio Arts Degree Program inside of the largest community college in California. 
B E Y O N D  T H E  M U S I C: 
In addition to his work in music, HAPA is incredibly passionate about mentorship and spreading the message of perseverance and following one's passion.  In 1998, Hapa was diagnosed with Epilepsy and he refers to it as one of the greatest teachers in life, encouraging him to focus on living life to the fullest, the centerpiece to his commencement keynote at UCLA.  Currently, HAPA is an official spokesperson for the Epilepsy Foundation and is determined to help spread awareness for the condition that affects more than 65 million people worldwide.
Equally passionate about family values, HAPA has recently co-founded "A Tribe Called Dad", a weekly podcast with longtime friend and fellow "non-to-five" dad, DJ Spider.  The two aim to bring more light and representation to the fathers who are making a positive impact in their kid's lives while maintaining a foothold in curating culture.