COVER FEATURE ON EPILEPSY FOUNDATION QUARTERLY
Inspiration Issue
Our cover story features renowned DJ HAPA. You may have spotted him at EpiCon in May. DJ HAPA has been a long-time advocate and supporter of the Epilepsy Foundation and he shares his journey filled with challenges and perseverance.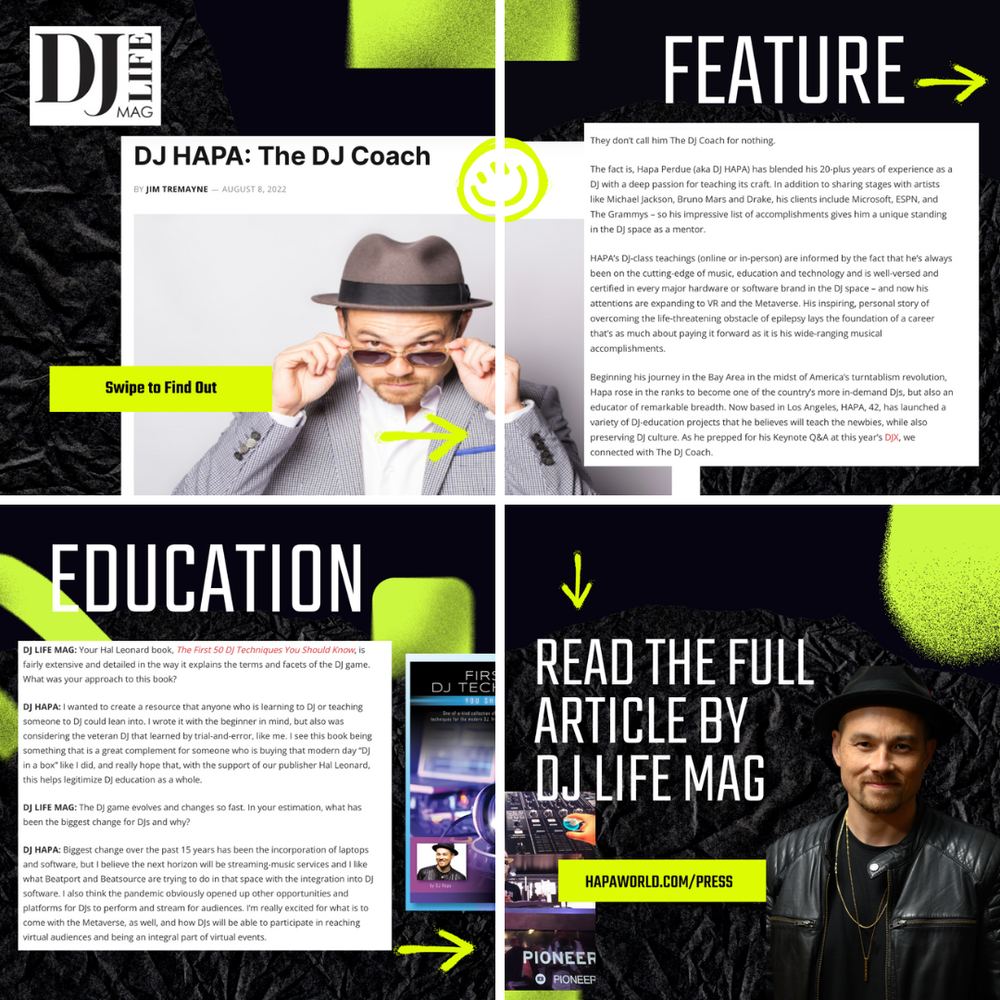 COVER FEATURE ON THE DJ LIFE MAGAZINE
They don't call him The DJ Coach for nothing. 
The fact is, Hapa Perdue (aka DJ HAPA) has blended his 20-plus years of experience as a DJ with a deep passion for teaching its craft. In addition to sharing stages with artists like Michael Jackson, Bruno Mars and Drake, his clients include Microsoft, ESPN, and The Grammys – so his impressive list of accomplishments gives him a unique standing in the DJ space as a mentor.